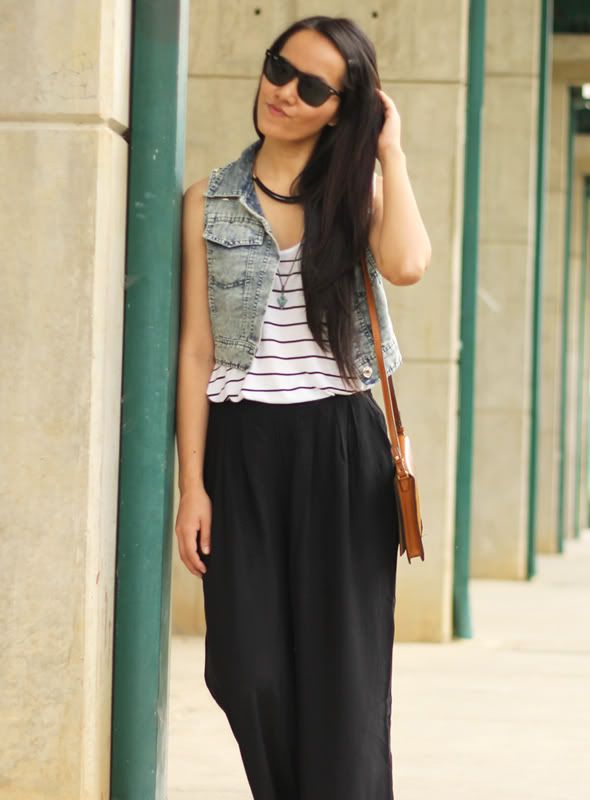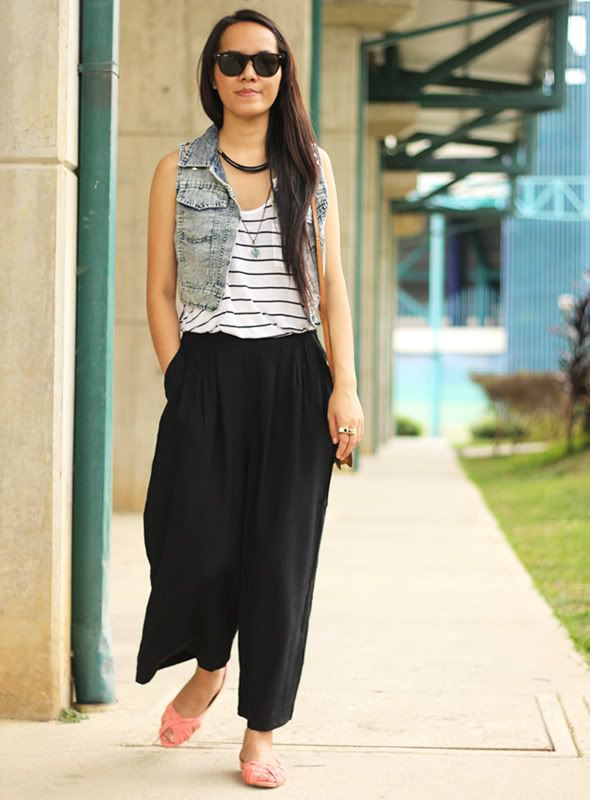 Vest: no brand/ Pants & tshirt: hm/ Flats: UO/ Necklaces: F21/ Ring: Topshop
Aloha! como pasaron su finde? Les muestro en este post uno de mis pantalones favoritos, es súper ancho y demasiado cómodo, de lejos puede parecer una maxifalda, me encanta lo fácil que es de llevar. El chaleco no se los había enseñado por acá pero lo tengo desde hace algún tiempo, un hallazgo de mercadito y tiene unas tachuelas muy rocker. Estoy estrenado flats, son de un color coral muy lindo y medio romanticonas. Intente hacer un layering con los collares para hacer mas hard el look, pero no estoy segura de si lo logre.
Hi! In this post I'm wearing one of my favorite pieces lately: Black wide pants, they are so easy to wear and very comfortables. From the distance they can look like a maxiskirt. The vest is very old, found it on a small market in China, love the studs and the rocker vibe. The flats are from Urban Outfitters and has a romantic touch, the color its also very nice. I layer up some necklaces to give the outfit a harder look, but I'm quite not sure if I accomplish that. What do you think?