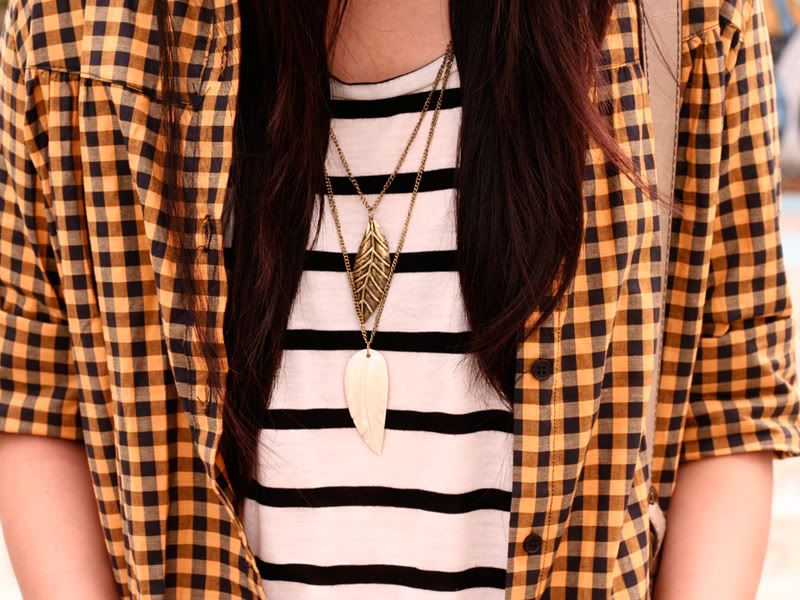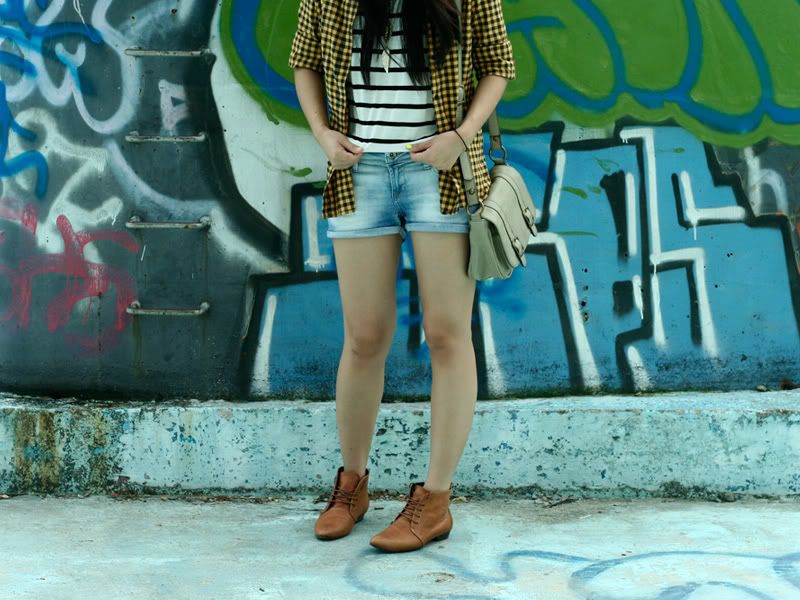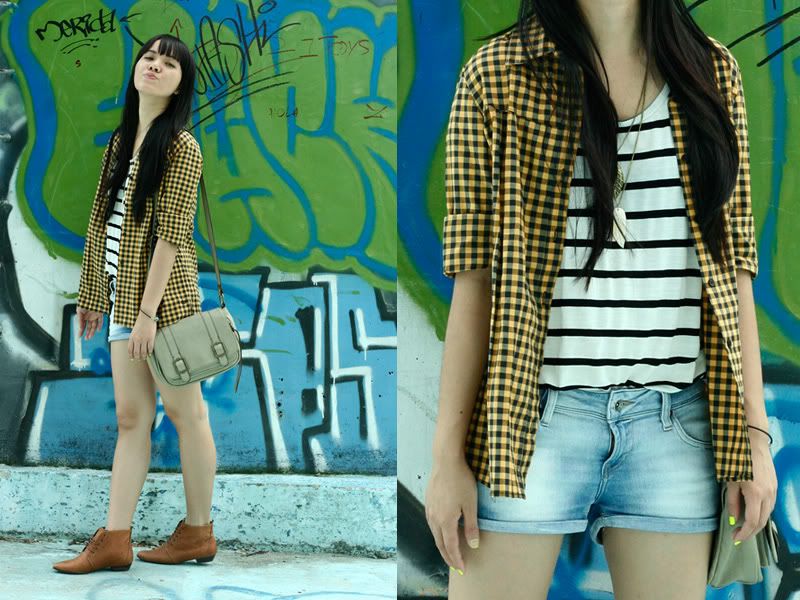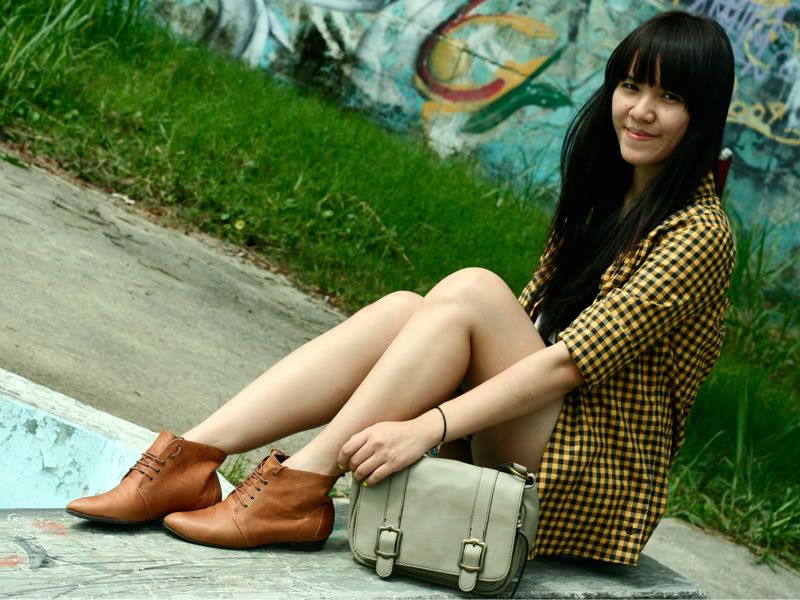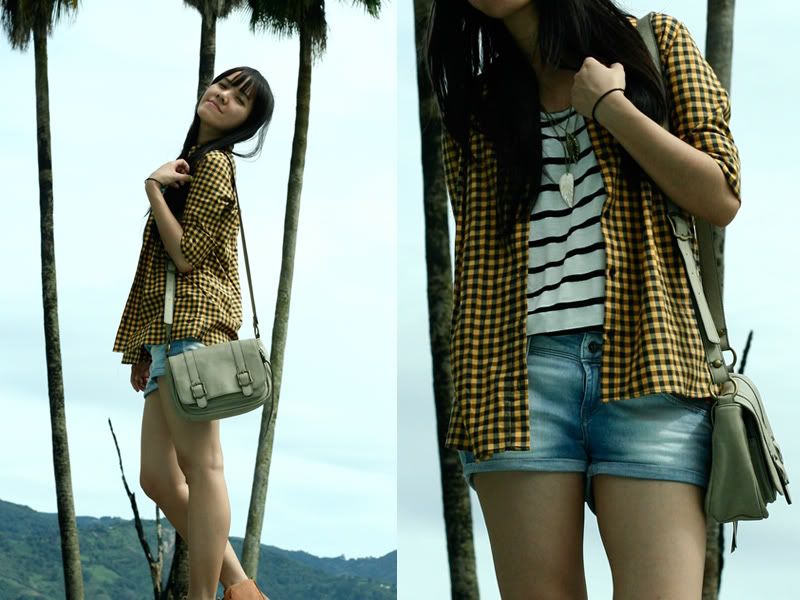 Tshirt: Complot/ Blouse: Como quieres/ Shorts: Zara/ Boots: Clona/ Necklace: Forever21/ Bag: Bsk
Hola, estas fotos son del día de mi cumpleaños temprano, luego me cambie para ir a almorzar (ese post viene pronto). Encontramos este especie de parque abandonado y aprovechamos para sacar las fotos ahí, confieso que me divertí mucho por que estaba solo y hice alguna de mis poses mas ridículas hasta ahora jajaja.
La temporada de calor empezó, no tenemos estaciones pero este viene siendo nuestro verano, estos son mis shorts favoritos y tengo paleado usarlos sin parar, son demasiado cómodos, la camisa de cuadros fue una súper oferta de "oulets" que consegui en BA y me pareció divertida la idea de combinar cuadros con rallas.
Hello there, Yeserday was my birthday, This pics are from early morning, later in the afternoon I chance my clothes for a special B-day lunch ( I'll show you later in other post). We found this amazing park and decided to take some pictures there, It was so much fun and playful.
We don't have seasons in Venezuela, but the weather now is freaking hot, so this are my favorites shorts, I planned to wear them a lot this couple of months, the plaid blouse is a bargain I found in Buenos Aires, thought it was fun to match it up with some stripes.